Rate Management
It can be quite time consuming to create and manage your rate sheets for each and every customer and besides that it is a reoccurring exercise. We have found a perfect solution for you. You can import, optimize, share, create and protect your rates in a easy to use manner. Furthermore, we believe this service should be available for everyone free of charge for unlimited amount of users*.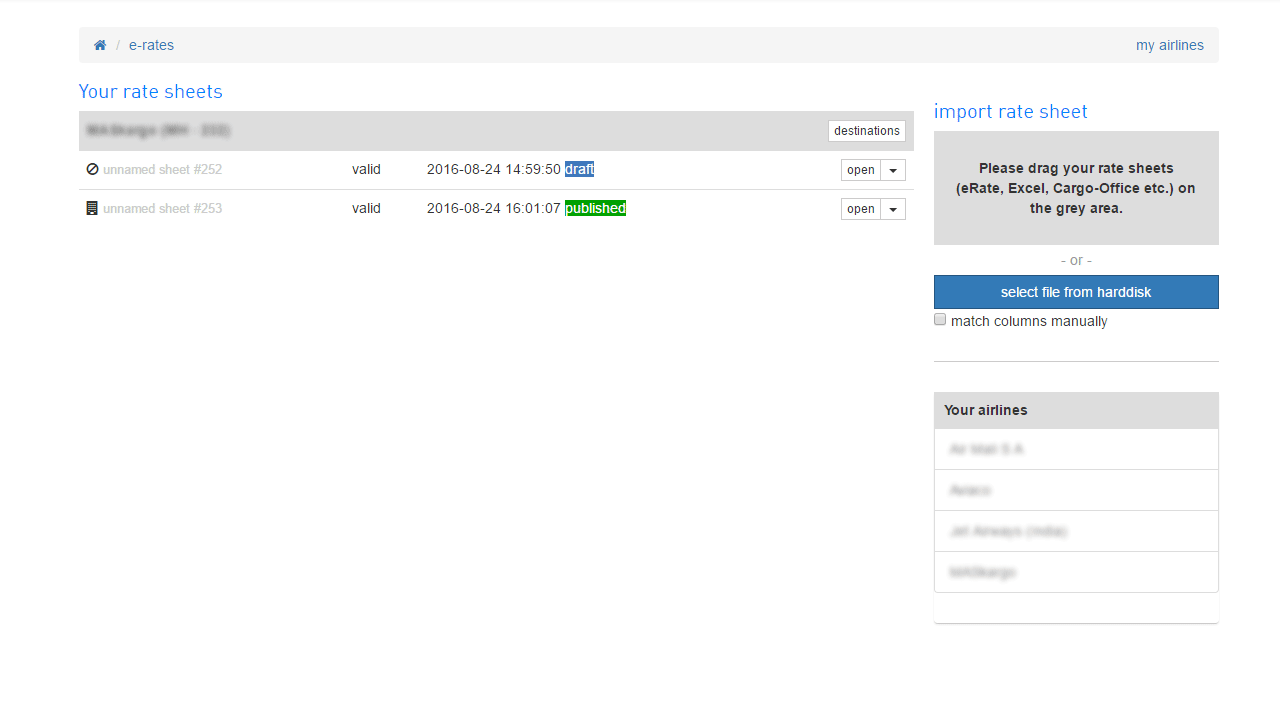 Import your rates from any source
Drag and drop or browse your rate sheet from your hard disk to our import assistant, it will immediately start recognizing. If your sheet was created with the standard e-Rate template or similar excel files, we will recognize everything automatically. If not, our import assistant guides you with just a few steps towards creating rate sheets.
For a quick visual check, you get an interactive map of your network and an online view of your complete rate sheet.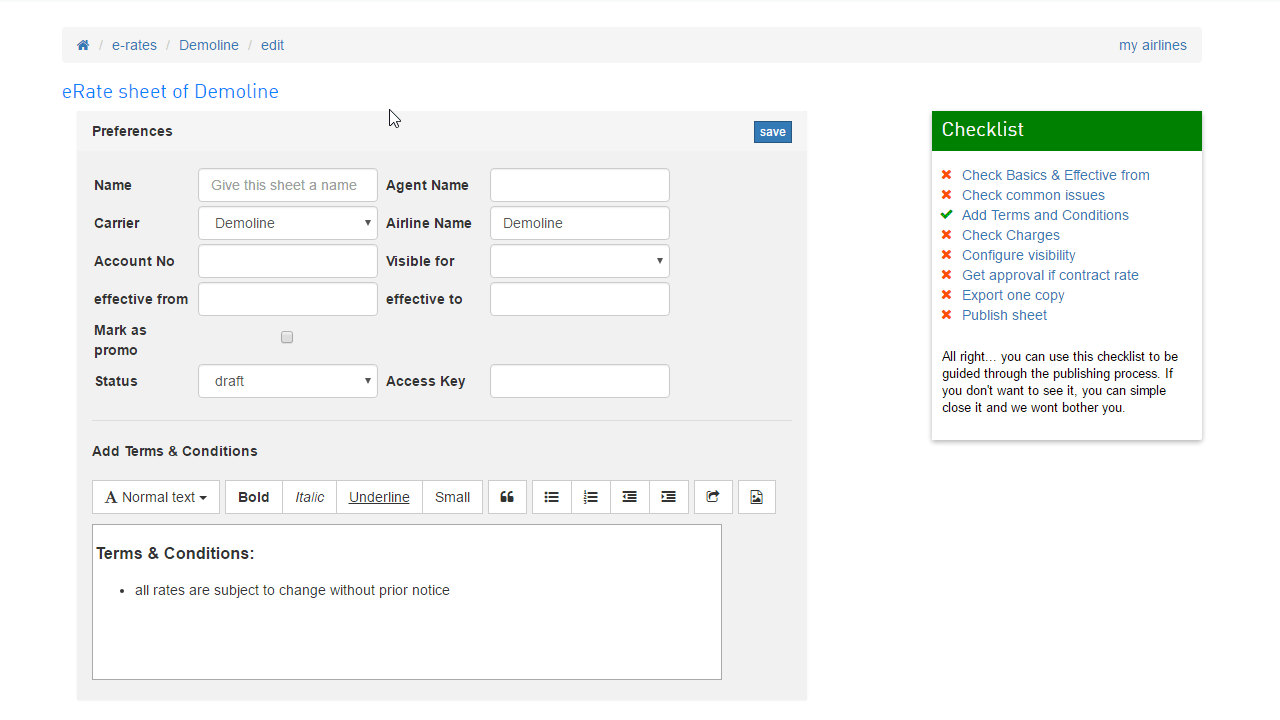 Manage your rates and keep them up-to-date
Before publishing or exporting a rate sheet, we will automatically check it for irregularities and will recommend possible changes.
With a very simplified manner, your current rate sheet is amendable for promo rates, contract rates and published rates. You can adjust your rates by percentage or absolute value. Moreover, it is possible to regulate a single rate, a rate bracket or your entire rate sheet with a simple mouse click.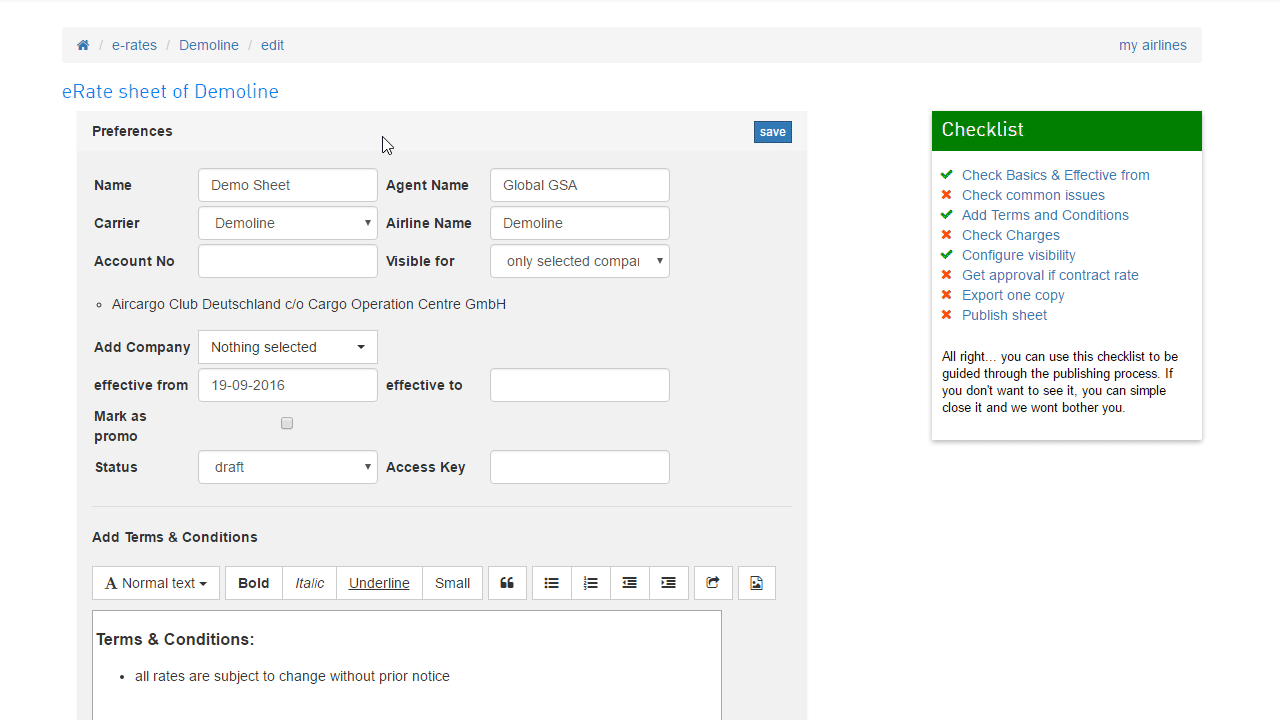 Create and export your own rate sheets
We will give you the possibility to create an automatic and customized quotations for your customers which can be exported in different formats such as: HTML, PDF and e-Rates. The concerning parties will receive a neat file containing all essential informations such as: inclusive logo of your company, contact details and contract parties.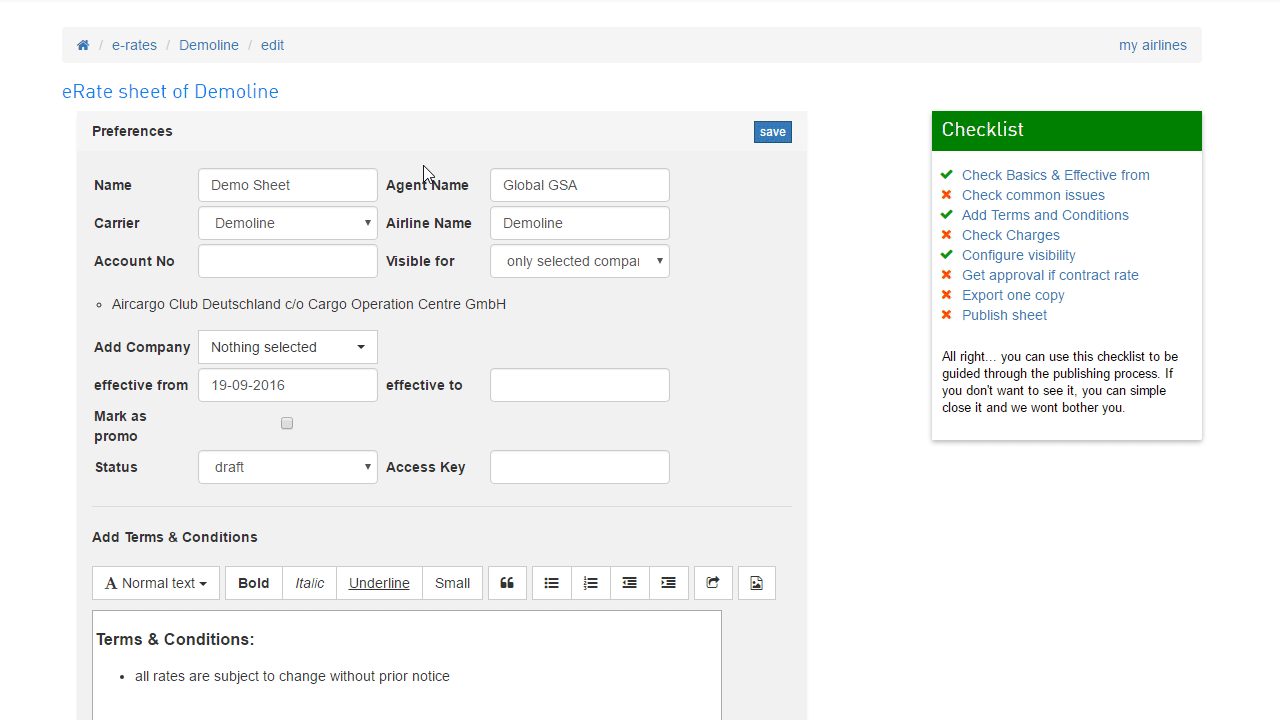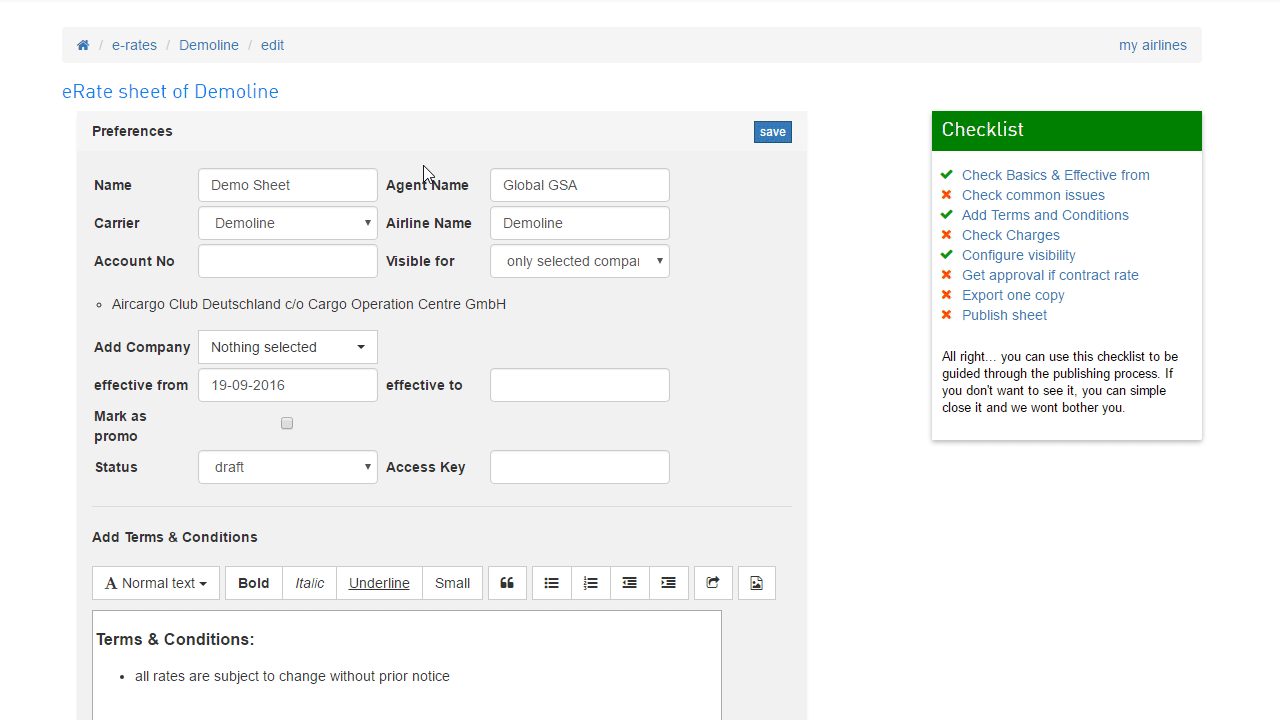 Protect and supervise your privacy settings at all times
Your data is automatically being protected by us. You don't need to fear accidental sharing. Once you have configured the visibility of your rate sheet and published it, it will appear only to all concerning forwarders, airliners and GSA's that you have selected. You decide who will access and receive the data. To ensure maximum security you can also provide your concerning parties with encrypted password.
Get direct quotation/booking requests Just like all of our other products, rates is also perfectly integrated in our product quotations. A forwarder can search your public or your agreed contract rates in our directory which can be followed by a booking request. You have the possibility to accept, decline or adjust the booking request according to your possibilities and requirements in order to create a final booking.
Within rates, you can define certain threshold parameters such as: weight, density and/or dimensions. This will enable you to automatically send quotes on requested shipments instantaneously which are placed by forwarders once the set criteria are met.